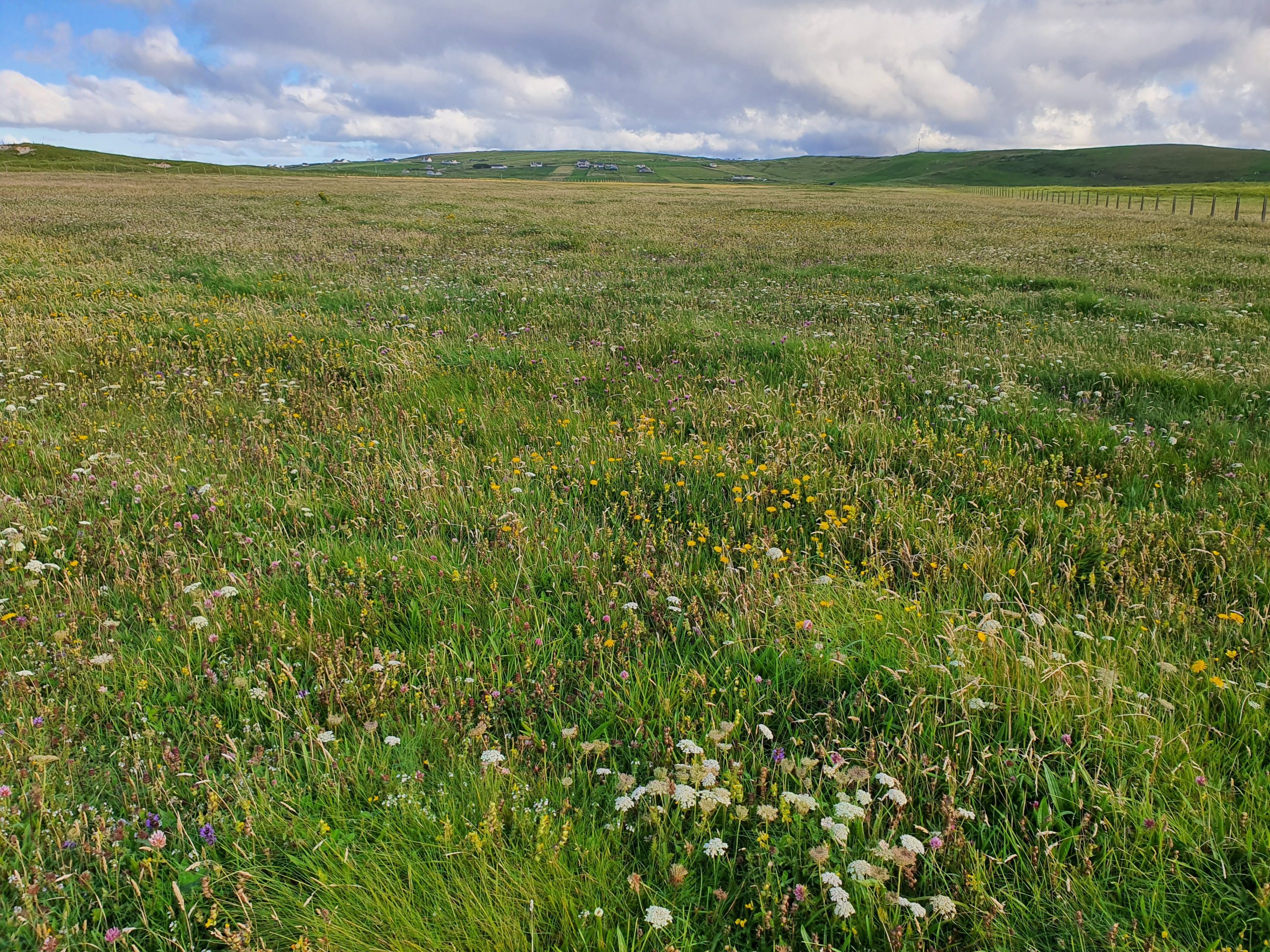 This site is under development. More details to follow.
LIFE on Machair is an EU LIFE funded project (Code LIFE20 NAT/IE/000263) set to run from 2022 to 2028.
Machair is a coastal habitat characterised by a species-rich grassland plain, developed on wind-blown sand. This rare and valuable habitat is unique to the north and west of Ireland and Scotland. Alongside other coastal habitats such as sand dunes, machair provides an important refuge for pollinators and threatened breeding wader bird species, such as Dunlin, Lapwing and Redshank. Post-Brexit, the entire EU land cover of machair occurs in Ireland, meaning its conservation in Ireland is of significance on a European and a global scale.
The dedicated LIFE on Machair project team will seek to build on the successes of locally adapted programmes, including European Innovation Partnerships (EIPs), in assisting farmers and other stakeholders to restore and conserve machair and associated habitats, while forging sustainable farming and tourism within rural communities.
Focusing on nine Special Areas of Conservation (SACs) and 4 Special Protection Areas in counties Donegal, Mayo and Galway, a voluntary Results Based Payment Scheme (RBPS) will be linked to the quality of the habitat, putting the landowner, their skills, expertise and knowledge of their land central to the development of this project.
The LIFE on Machair project is being coordinated by the Department of Housing, Local Government and Heritage through collaboration with project partners the Department of Agriculture, Food and the Marine (DAFM), Teagasc and Fáilte Ireland. The details of the project will be available on this website in coming months. If you would like to contact the project team please email us at this address: info@lifeonmachair.ie.